Millenials Should Rise to the Challenge of Palm Oil Industry
JAKARTA—The Indonesia Oil Palm Plantations Fund Management Agency (BPDPKS) called on millenials in Indonesia to take part in responding challenges faced by palm oil industry.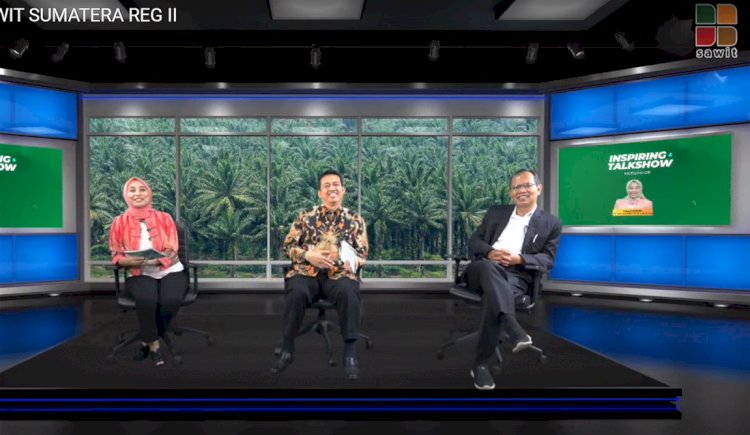 Speaking to the audience at DigiTalk Sawit Sumatera Regional II, BPDPKS Director of Planning and Fund Management Kabul Wijayanto said that youngsters are important asset for Indonesia to achieve sustainable palm oil. "Youngsters have really become major part in the development in Indonesia, not to mention to boost development in palm oil industry. We're looking forward to work together with students and youngsters," Kabul said.
The talk show, which was held online amid Covid-19 pandemic, orgnaized by BPDPKS in collaboration with Warta Economy. The event had the presence of several speakers, including Head of Communication Department of the Indonesian Palm Oil Association (Gapki) Tofan Mahdi and Chief Editor of Warta Ekonomi M Ichsan. Attendees at the event included students from several provinces of Aceh, West Sumatera, Riau, and Riau Islands.
Kabul told that palm oil industry in Indonesia is facing big challenges, both in downstream and upstream sectors. Millenials are expected to take part in developing palm oil sector. "BPDPKS was established also to repond to the challenges," Kabul added.
Some challengesthe industry facing included low productivity of plantations operated by smallholders as the trees are relatively old. That's why government launched oil palm replanting program for smallholders (PSR). Another challenge is how to help farmers strengthen their skill to successfully engage with markets so that they can have other incomes apart from selling fresh fruit bunches (FFB).
Farmers are also facing challenges as the result of using bad-quality seedlings. "Quality of seedlings will cause lower yield level. This is the challenge famers have to face."
At production level, high cost production has always become the big challenge as a consequence of lack of infrastructure for processing, storage, as well as transportation. Apart from that, the industry also needs variety markets so that they don't rely only on selling CPO.
Another big challenge comes from external factors due to negative campaign against palm oil. Tofan Mahdi and M Ichsan agreed that negative campaign against palm oil must be responded with promotion and sharing positive information about palm oil, particularly to youngsters. "Everyday we hear fake news and hoaxes on palm oil," Ichsan said.
Tofan gave an example about hoaxes that always link palm oil with the destruction of rainforests. "In fact, palm oil is the is an efficient crop, producing more oil per land area than any other equivalent vegetable oil crop," he said. ***