Research Shows Palm Oil Produces Lower Emission
Indonesian researchers have proven that oil palm plantations produce lower emissions, around 20-25 tons CO2 equivalents per hectare per year. A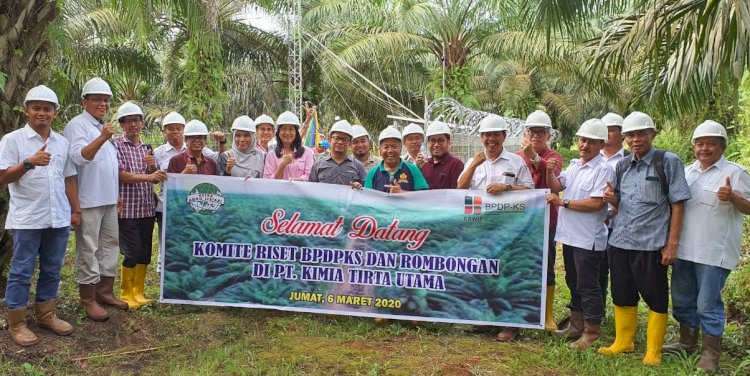 SIAK—Indonesian researchers have proven that oil palm plantations produce lower emissions, around 20-25 tons CO2 equivalents per hectare per year. A recent research carried out by a team of IPB University identified that the emission level was lower than claims by European and American researchers who cited around 90 tons CO2 equivalents per hectare per year.
"Our research may surprise many people because the emissions level was lower than the one that many people claimed. This research may counter the claims," Supiandi Sabiham, a Professor at IPB University who led the research said in Siak, Riau, Monday (9/3/2020) as quoted by Gatra.
He said, other researches on the same subject that claimed palm oil in Indonesia produces 95 tons CO2 equivalent per hectare per year was unrealistic. Because, the level was too high and the research was not based on scientific data.
"They used methodology that cited too many assumptions and the result was not realistic. Differently, our research was based on scientific fact and direct measurement in the location. Most importantly, we adopted more reasonable tools than the ones used by other researchers," Supiandi added.
He explained that there are two kinds of emissions produced by oil palm plantations. They are emissions produced by the roots and carbon lost from peat soil. If the two kinds of emissions were combined, the emissions level would be so high as roots only produce around 74% emissions. In fact, the net emissions were lower, around 20-25 tons CO2 equivalent.
"That's why our research shows different result. In my opinion, other researchers combined the two kinds of emissions so that the emission level was high. They concluded that palm oil damages environment," Supiandi said.
The research was carried out from September 2018 to January 2020 by a team of IPB University led by Prof Supiandi Sabiham. It was conducted at oil palm plantations operated by PT Kimia Tirta Utama (Astra Group) located in Koto Gasib District, Siak Regency, Riau Province.
The research funded by the Indonesia Oil Palm Plantations Fund Management Agency (BPDPKS) was at the request of Foreign Affairs Ministry and Trade Ministry to respond to negative campaigns saying that oil palm plantations produces high emissions.
BPDPKS' Head of Service Program Division at Fund Disbursement Directorate Arfie Thahar said that BPPDKS has funded 158 researches. "We provide funds for researches proposed from various background including ministries' requests, research proposals, and selections. The one Prof Supiandi carried out was at the request of ministries," he said.
Arfie explained, the research program is basically aimed to improve efficiency and productivity of palm oil plantations, improve sustainability, as well as to support product innovation and explore new markets.
"The research carried out by Prof Supiandi which adopted a real emission measurement method has proven that palm oil emission is not as high as American claimed. It answered negative campaigns against Indonesian palm oil," he said. **