Threats in Europe, for Indonesian Palm Oil in 2023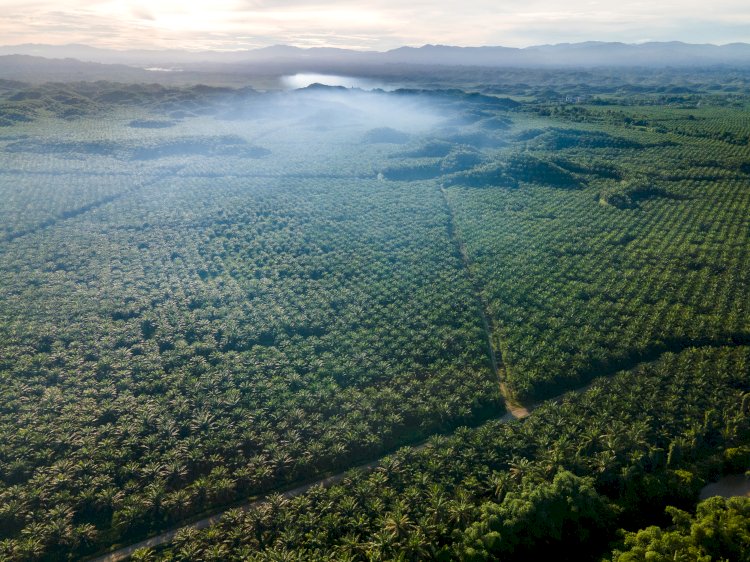 Jakarta - The EU is a one of significant market for Indonesian palm oil, importing over €2.8billion on year 2021 alone. However, Europe is also a significant source of concern because of the historic and current efforts to introduce restrictive regulations targeted at Indonesia's palm oil industry.
Why is this happening? There are two primary causes. The first is protectionism. Palm oil from Indonesia is cheaper, more efficient and more versatile than the European-produced oilseeds such as sunflower and rapeseed. This has led to businesses choosing palm oil for both their industrial products and also in their consumer offerings such as food and cosmetics. European agricultural lobbyists are powerful, and so instead of trying to out-compete Indonesia's exports in the market, they resort to blocking our palm oil via direct trade barriers (e.g. antidumping allegations), or indirect barriers such as environmental regulations.
Palm oil's versatility means there are a lot of potential areas for blocking regulations: biofuels, food and feed markets, chemicals and cosmetics, lubricants, by-products and waste products and many more. European politicians have tried to restrict most of these at some point in recent years.
In the next 12 months there are several EU regulations that pose a potential threat to Indonesian palm oil. These fall into four categories.
Firstly, there are regulations on biofuels.
The EU's Renewable Energy Directive (RED) has a ban in place for palm oil biofuels starting in 2023. However, in the coming 2-3 months EU leaders will discuss moving forward the ban to be in place immediately. EU Parliamentarians voted in favour of this in September 2022, and a final decision will be made soon. The ban is based on the idea of Indirect Land-Use Change, a totally-discredited methodology that scientists and economists say should not be used as a basis for regulation.
The EU's Sustainable Aviation Fuels (SAF) Regulation will also be decided in the coming months. Again, EU Parliamentarians have voted to exclude palm oil completely. This time, the products in question are palm oil by-products and waste products such as PFAD. These are totally renewable and sustainable, as they are natural process by-products and cannot be produced separately. There is zero scientific or environmental justification for a ban. As with RED, the final negotiations in Brussels will determine whether or not the ban is implemented.
Second, is the EU's Deforestation Regulation. This is a broad-brush effort by the EU to restrict commodities from developing countries. Palm oil is targeted alongside rubber, coffee, cocoa and several others. The expectation is that palm oil producers could be labelled as 'high risk' by the EU and so subject to arbitrary and harsh traceability requirements that would increase costs and decrease efficiencies.
Third, is the direct efforts by the EU executive to block categories of Indonesian palm oil products. This includes last year's "anti-dumping" proceedings against Indonesian fatty acid exports.
Finally, are proposed EU regulations on Labour rights and Due Diligence. Indonesia has worked closely with the International Labor Organisation to improve the labour rights practices in our palm oil sector. The EU's planned Forced Labour Regulation will be voted on and decided in the coming 12 months and should recognise the progress made by Indonesian companies and government. However it is likely that the opponents of palm oil could use this regulation as another opportunity to impose restrictive trade barriers. Vigilance is needed.
The EU, like anywhere, has the right to set domestic regulation – but it should be non-discriminatory and it should not infringe on the sovereign right of Indonesia to regulate its own palm oil sector. Indonesia's ISPO standard - as well as broader government regulation such as the Presidential Instruction introducing a moratorium on new planting – is the regulatory framework for Indonesian palm oil, and it should be respected by the EU – just as it is by other trading partners such as the U.K.
The legality standard of Due Diligence introduced by the U.K. Government in the recent Environment Act is a good example of how environmental regulation can be cooperative and work in partnership with producing countries. Brussels should follow this example. *** (Anwar/BPDPKS)