Youth Hold Key to Future of Palm Oil Industry
JAKARTA—Indonesian millennials are considered to be important asset for palm oil industry so that stakeholders must provide them deep insights into the industry.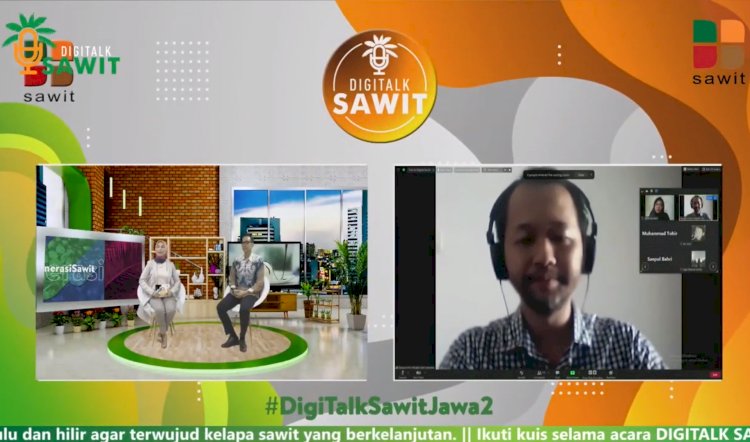 Head of Corporate Affairs of the Indonesia Oil Palm Plantations Fund Management Agency (BPDPKS) Achmad Maulizal Sutawijaya delivered the message at a DigiTalk Sawit Jawa Reg II (DKI Jakarta, Banten, Jabar), Monday (24/8/2020).
He said Palm oil production has contributed to economic benefits such as government revenues, profits for companies, employment, and raised incomes for smallholders. Latest data released by the Indonesian Palm Oil Association (Gapki) shows that palm oil export has contributed US$10.06 billion to foreign exchange reserves during the first semester of 2020.
For which reasons millennials must be aware of the industry as future of the industry will depend on them. "They must be aware that there are 2.4 million smallholders and 2.6 million workers make a living from palm oil. There are also thousand products derived from palm oil they use everyday," Maulizal said.
Currently, BPDPKS is trying to improve productivity of smallholders' plantations in order by implementing replanting program. "In the replanting program BPDPKS grants Rp30 million to every farmer. We would like to make sure that farmers apply Good Agricultural Practices (GAP)."
Speaking at the same event, Chief Editor of Sawit Indonesia Magazine Qoyum Amri urge millenials to notice true information about palm oil Indonesia in Indonesia. He wanted them not too easily trust on black campaign against palm oil. "Europe`s opposition against palm oil is viewed as more economics-related rather than due to the alleged environmental impact of oil palm cultivation."
Since 1980s palm oil has been associated with deforestation and negative climate impacts which is not true. "Palm oil is like Cinderella who always been bullied, by contrast, is multi-benefit product. Palm oil can be found in foods, detergents, cosmetics, even in diesel fuel tanks," Qoyum explained. **