ITB Commercializes Palm Oil-based Catalysts
Bandung Institute of Technology (ITB) has currently operated Catalyst Teaching Industry, a facility managed by Laboratory of Chemical Reaction Engineering and Catalyst (TRK) under Department of Chemical Engineering at Faculty of Industrial Technology.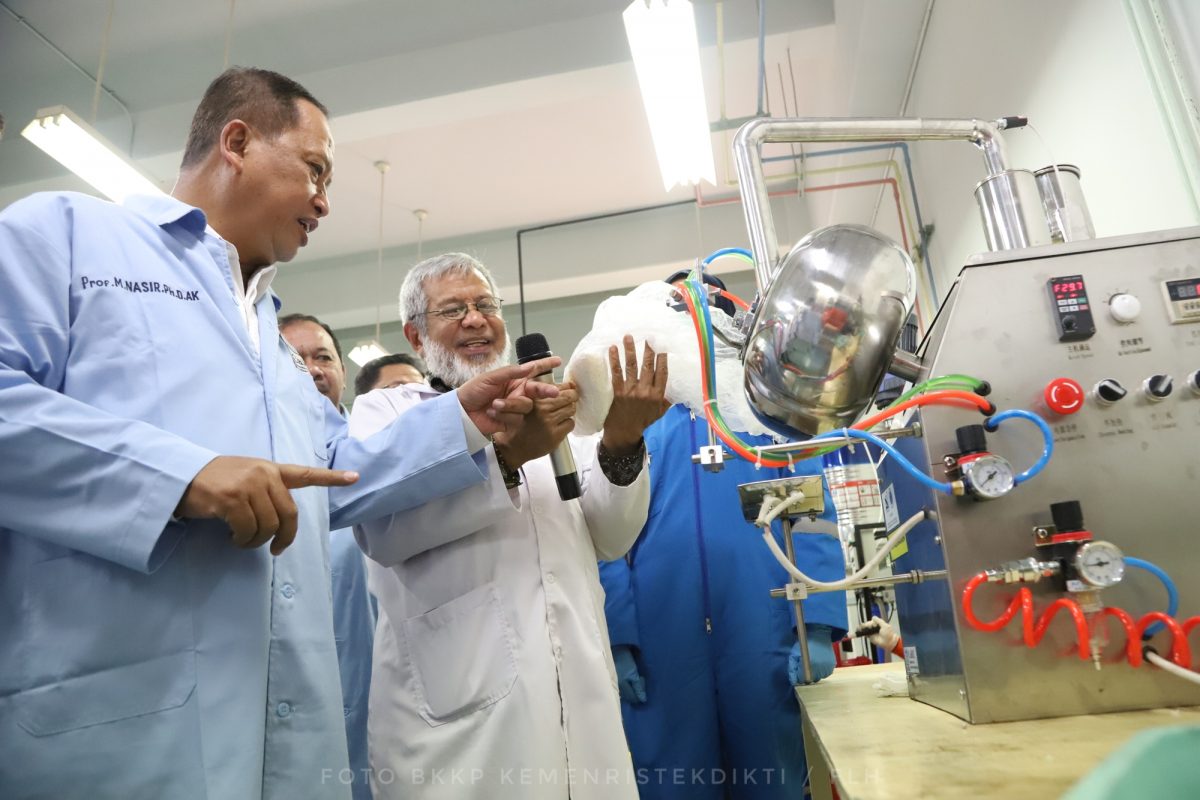 The facility was formally opened by Minister for Research, Technology and Higher Education, Mohamad Nasir, Thursday (11/10/2018). During this opening ceremony, ITB also announced a partnership with PT Pertamina (persero), a state-owned enterprise that will be the user of the catalysts.
A cooperation between education institution and industry is important to generate downstream products and to commercialize research products. "This is a first step of developing downstream industry and research commercialization," Nasir said on Press Release (11/10/2018).
In partnership with Pertamina, ITB has been developing research on catalyst to process hydro naphtha and Molybdenum and Nickel-based diesel. Some results of this research are potentially commercialized.
Supported by the Indonesian Oil Fund Estate Fund (BPDPKS) TRK has been conducting research on catalyst to produce fuels and chemical substances from palm oil. From now on, every research is expected to generate marketable products.
In this opening ceremony, Nasir also symbolically delivered 17 tons catalyst produced by TRK in partnership with Pertamina to be used in Pertamina's refinery facility of RU-IV Cilacap. The catalyst, which was named PK 230 TD, will be used to reduce the amount of sulfur and nitrogen in gasoline and diesel to a fraction of their current levels.
The "red-white" catalyst is the only one that was sinthesized using national technology and used in commercial process unit, including ini oil refineries.
ITB Rector Kadarsyah Suryadi said that the catalyst teaching industry will be used as a unit to implement catalytic synthesis teories, catalytic characterization, as well as to evaluate reactor and catalyst performances. ITB continuously intensifies efforts to create downstream products from its scientific research as well as to commercialize its research results. ***