Malaysia, Indonesia Agree to Counter Anti-Palm Oil Campaign
INDONESIA and Malaysia, the world`s biggest producers of palm oil, have agreed to counter the anti-palm oil campaign in Europe.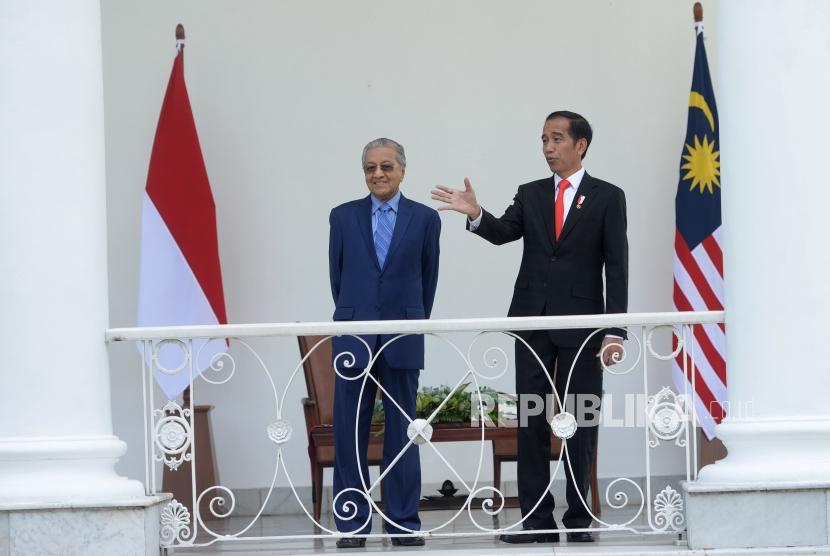 Malaysian Prime Minister Mahathir Mohamad has said Indonesia and Malaysia need to fight together against the European Union`s black campaign. "We have to fight together, palm oil exports to Europe are under threat," said Mahathir after meeting with President Joko Widodo at the Bogor Palace in West Java on Friday (29/6/2018).
According to Mahathir, Europe`s opposition is viewed as more economics-related rather than due to the alleged environmental impact of oil palm cultivation. "The argument that oil palm cultivation led to deforestation and a major impact on the climate and environment is not valid."
He said it was Europe that actually no longer had many forest-covered areas as most of the trees had been cut down. "We all remember that in Europe, their countries used to be covered by forests, but they have cut down all their forests, and no one argued with them," Mahathir said.
During their meeting, Mahathir accused the EU of subterfuge in its plan to stop importing palm oil as a biofuel due to environmental concerns. He alleged that the proposal is designed to favor European alternatives like soybean and rapeseed oils. ***