Farmers in Luwu Utara Replants Oil Palm Trees to Boost Productivity
JAKARTA—Smallholders in Indonesian regency of Luwu Utara in South Sulawesi Province has launched another oil palm replanting program to replance old unproductive trees. This time, replanting was kicked off on smallholders' plantations in Rampoang Village, District of Tanalili, (7/7/2020).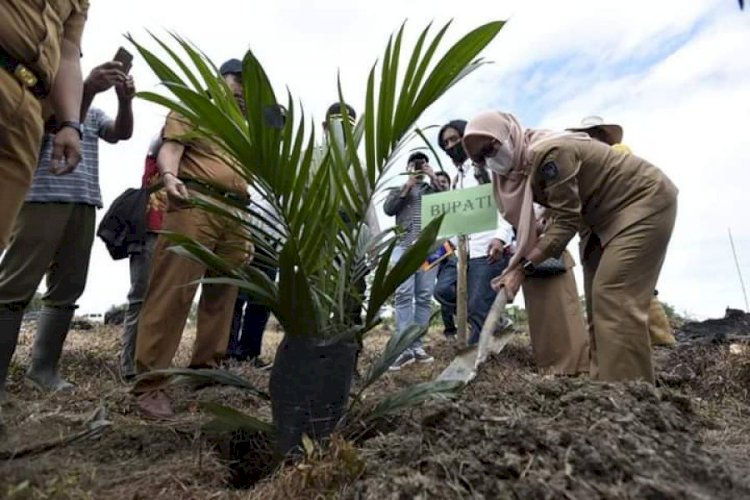 Regent of Luwu Utara Indah Putri Indriani said oil palm replanting in Luwu Utara has been carried out since 2018 on 1,645.91 hectare of land. In 2019, another replanting has been targeted to cover 1,722 ha of land but only 597.43 ha of land has succesfully replanted. "In 2020, we set a target to replant 2.000 hectares of land and has been achieved 1,061.78 ha operated by 13 farmers group in six villages and three districts," she said in a statement as quoted by Kompas.com.
PSR is a government-initiated program to replant oil palm plantations, aiming to boost productivity. The program offers smallholders to replace old trees using high quality seeds. In this program, each farmer in Luwu Utara has received a grant of Rp25 million per hectare. For upcoming replanting program, BPDPKS has raised the grant to Rp30 million.
In trying to get the best of the program, the government provided farmers with high quality seeds which have been verified. The seeds have been planted on 1.061,78 ha of land. ***