Biodiesel Market Price for July 2020 Set Higher at Rp7.321
JAKARTA-- Ministry of Energy and Mineral Resources has announced Biofuel Market Price Index (MPI), for biodiesel for period of July 2020 and it goes into effect on 1 July 2020. Biodiesel MPI is set at Rp7,321 per liter while the cost of converting CPO into biodiesel is set at US$80 per metric ton.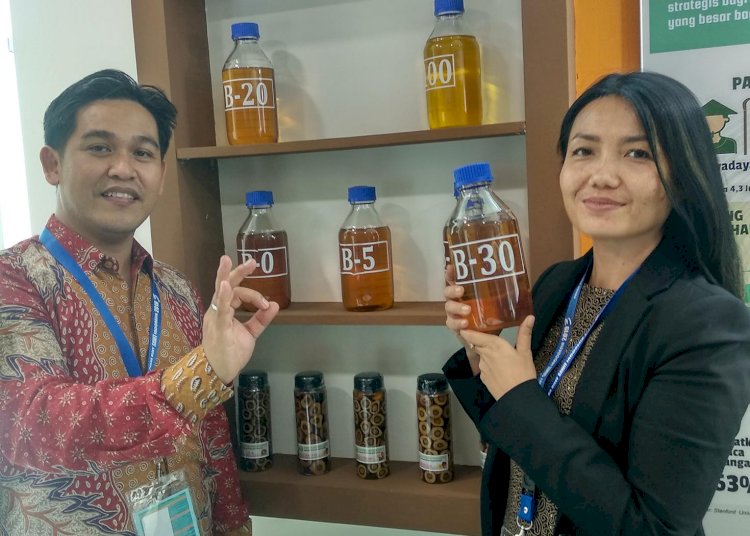 The current MPI is higher than previous month which was set at Rp6.941 per liter. Head of Communication, Public Information Service and Cooperation of MEMR Agung Pribadi said on press release, that the price is set for biodiesel fuel to be mixed with petroleum during health emergency and non-natural disaster period due to pandemic COVID-19.
The ministry said the MPI is set in an effort to ensure that B30 mandatory program continues to run amid high price gap between biodiesel MPI and petroleum price during pandemic Covid-19.
Implementation of the current MPI was decided by steering committee of the Indonesia Oil Palm Plantations Fund Management Agency (BPDPKS) at a meeting on 20 May 2020 and was defined by following rule on the decree of the Minister of MEMR No. 105 K/12/MEM/2020 dated 2 June 2020.
The price is higher than June 2020 following increase in Kharisma Pemasaran Bersama (KPB) benchmark CPO price. KPB average CPO price from 25 May to 25 June 2020 was Rp7,272/kg. ***