In trying to maintain sustainable oil palm plantation, Indonesia's government implements a policy on collecting funds from palm oil export as mandated in article 93 of Law no. 39/2014 concerning Plantations. In order to implement the policy, government set The Government Regulation no. 24/2015 concerning Plantation Fund Collecting and Presidential Decree no. 61/2015 concerning Collection and Use of Oil Palm Plantation Funds.
The Indonesian Oil Palm Estate Fund (Badan Pengelola Dana Perkebunan Kelapa Sawit (BPDPKS) is the agency formed to collect, administer, manage, store and distribute the Oil Palm Plantation Fund. The collected fund is used for:
Human resource development in Plantation;
Plantation research and development;
Promotion of Plantation;
Revitalization of Plantation; and/or
Facilities and infrastructure of Plantation.
The support for the development of palm industry can be done through the revitalization (replanting) of palm trees, the human resource development, and the improvement of facilities and infrastructures. Those activities integrate all aspects of the palm plantation development in order to increase the plantation productivity. The facilities and infrastructures provision based on the BPDPKS funding framework is directed to areas fulfilling the technical requirements, prioritizing on borderlands, post-conflict areas, post-disaster areas. underdeveloped regions, and plantations using uncertified (illegitimate) seeds.
The provision for palm planters can be done through Farmers group, Association of Farmers Group, Plantation Cooperation and other planters institutions by giving out seeds, fertilizers, pesticides, post-harvest and product processing tools and equipments, plantation roads and access roads to main roads and/or to ports, transporting machines, agricultural machinery, establishing market infrastructure and also verification or technical assesment.
The facilities and infrastructure provision for palm plantations aims for:
Improving the facilities and infrastructure for the plants, the plantations, and its management according to good practice of palm cultivation;
Increasing the productivity, quality, and palm industry sustainability.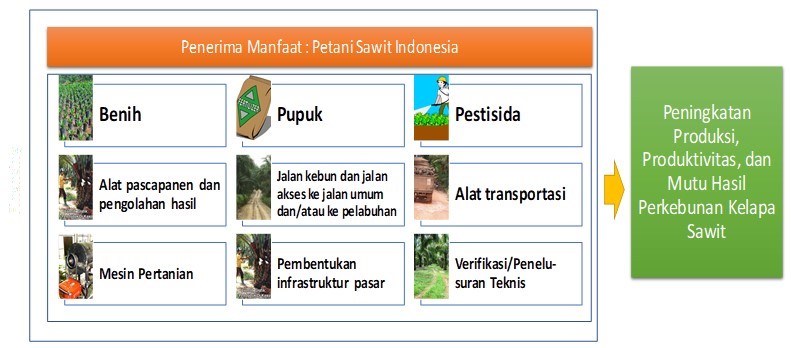 Figure 1. Support on oil palm facilities and infrastructure program
There is no channeling of funds for the oil palm plantation's facilities and infrastructure to date. Along with the establishment of the Guide on Palm Trees Revitalization, Human Resource Development and Facilities and Infrastructure Provision for Palm Plantation Funding Agency's Funding Framework by the Directorate General of Plantation, several meetings involving the Ministry of Agriculture, the Coordinating Ministry for Economic Affairs and the Ministry of Finance regarding the drafting of the Minister of Finance Regulation have taken place.
There is no channeling of funds for the palm plantation's facilities and infrastructure to date. There have been several discussions between Ministry of Agriculture, Coordinating Ministry for Economic Affairs, and Ministry of Finance on the issue of drafting Finance Minister Regulation (RPMK) concerning fasilities and infrastructure. Those discussion are in line with the implementation of the guidance on replanting oil palm trees, human resource development program and assistance program for facilities and infrastructure under funding scheme of BPDPKS which is performed by General Directorate of Plantation of Ministry of Agriculture.  ***