Riau's Export of Palm Oil Products Seen Rising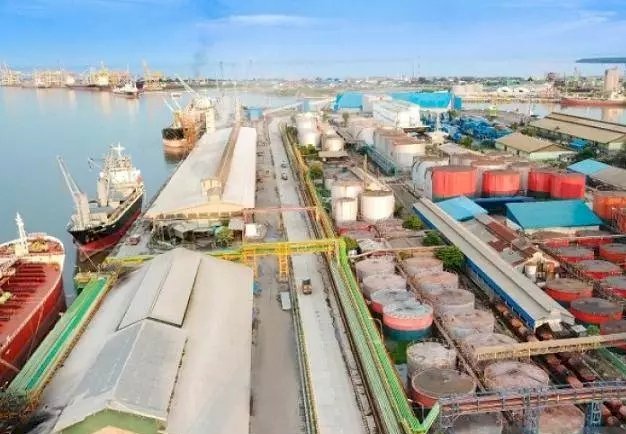 Pelabuhan Pelindo I Pekanbaru (Photo: Antara)
PEKANBARU—As a major palm oil producing province in Indonesia, Indonesia's Riau province continunes to increase export of palm oil products. Palm oil products shipment for Riau to global market was seen rising, especially on derivative products such as RBD (Refined Bleached Deodorized) palm olein, palm kernel oil, RBD palm stearin, RBD palm oil, palm kernel expeller and palm kernel shell.
Plant Quarantine Office of Pekanbaru recorded shipment of six palm oil derivative products reached 1,283,251 tons valued at Rp6,7 trillion in the first quarter of 2020. It increased 150 percent from same period in 2019 of 829,593 tons valued at Rp5,5 trillion.
"Exports of palm products from Riau showed imporessive performance and was able to compete in the global market amid economic slowdown due to COVID-19 pandemic," Rina Delfi, head of Plant Quarantine Office of Pekanbaru said in a statement, Tuesday (6/5/2020) as quoted by Medcom.
He added that the success was a siginificant achievement for Riau province despite strict requirements by some countries to make it mandatory for palm oil products to meet Import Health Standard (IHS).
Currently, global demand for palm oil products have increased. Riau has shipped the products to more than 30 countries, including New Zealand, China, Turkey, Ukraina, Estonia, Brazil, Uni Arab Emirates, Mexico, the Netherlands, Japan, South Korea, the United States, etc. ***