Palm Oil Shipment from Bengkulu Rises Amid COVID-19 Pandemic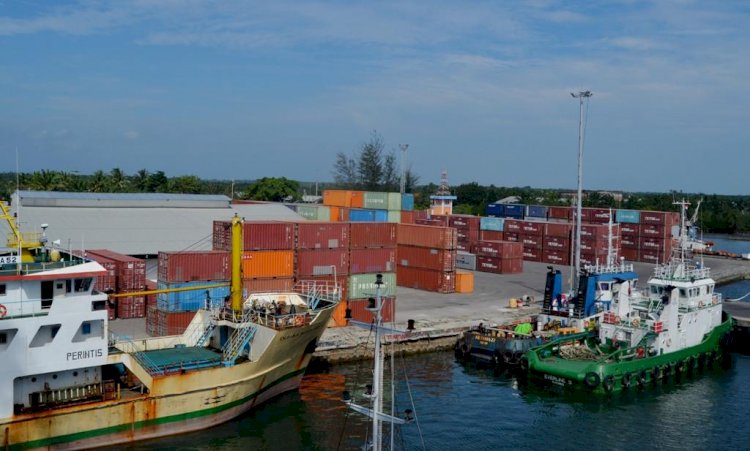 Pelabuhan Samudra, Pulau Baai, Bengkulu (Photo: Liputan6.com/Yuliardi Hardjo)
JAKARTA—Palm oil shipment from Indonesia's Bengkulu province rose amid COVID-19 pandemic, following high demand from other provinces for food products. Palm oil stakeholders in Bengkulu ensured the pandemic didn't affect production process and distribution of Crude Palm Oil (CPO).
"CPO shipment from Pulau Baai port recorded significantly higher growth compared to last year performance," Joint Chairman of the Indonesian Palm Oil Association (Gapki) Bengkulu Area John Irwansyah Siregar said in an online press conference, Thursday (7/5/2020).
He stated, in April 2020, CPO shipment rose 55% for April 2019 from 32,605 tons to 50,481 tons. It went down in March as a consequence of harvesting season trend despite the pandemic effect. Shipment rose was also influenced by seamless distribution process. "We hope the government will keep it a smooth, seamless distribution process on the ground since it is an important aspect in palm oil businesses," he added.
Gapki's Secretary for Bengkulu Area Daniel Manurung added that palm oil mills remain operational and farmers continued to work while implementing strict health measures. Gapki also coordinated with local government to mitigate the impact of the COVID-19 outbreak in Bengkulu province.
Gapki expected the pandemic be over soon so that businesses could be back to normal, especially in the palm oil industry which is a strategic sector for Indonesia. In Bengkulu, oil palm plantations have significantly contributed to economic benefits. Smallholders' plantations account for about 65% of total oil palm plantations in Bengkulu. "Bengkulu is like a soothing oasis," Gapki's Head of Communication Department Tofan Mahdi. ***