TEN journalists participated in the Journalist Fellowship Program had completed a field visit to oil palm plantation managed by PT Paramitra Internusa Pratama (PIP) in District of Semitau, Kapuas Hulu Regency, West Kalimantan, in order to improve their knowledge of sustainable palm oil.
The visit from 6 to 8 August 2019 was part of the 2nd Batch of Journalist Fellowship Program arranged by the Indonesia Oil Palm Plantation Fund Management Agency (BPDPKS). At the plantation, participants had a few practices seeding and planting oil palm. The visit also provided participants hands-on knowledge of some aspect of sustainable palm oil, included aspect of environment, international trade, health, and food products.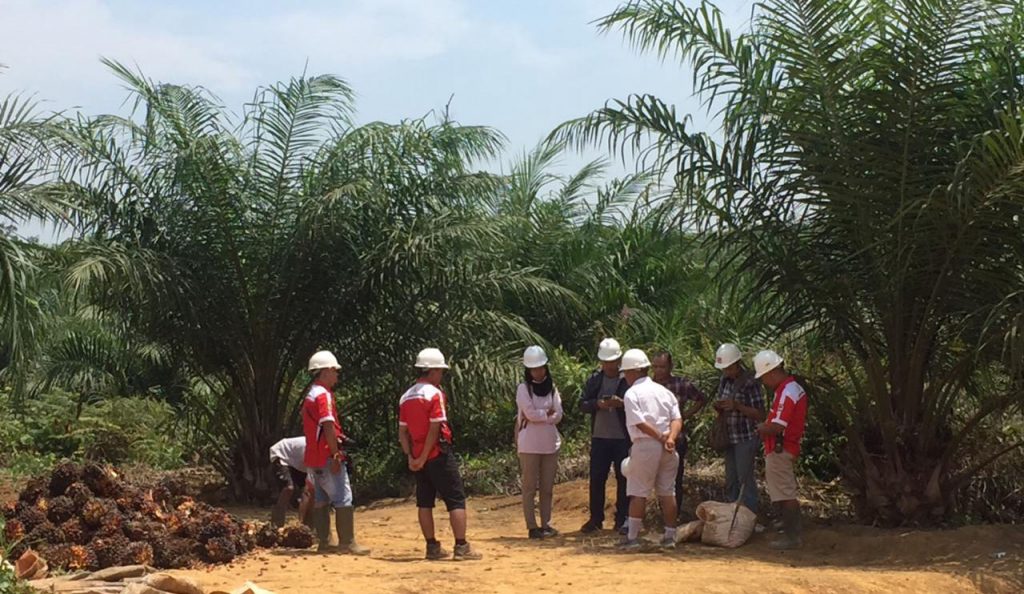 They were also introduced to community building programs through CSR in which the company involves. Concerning activities during the dry season, PT PIP introduced them efforts to prevent forest fires, including implementing risk mitigation procedures in the plantation. The company also introduced community development project directed toward the creation or enhancement of community on forest fire prevention.
PT PIP is one of palm oil companies that implements sustainable practices and environment protection program that involves community in the activites. Since 2016, PT PIP has been carrying out a program of growing vegetables at home for the community. It is an effort to reduce the risk of forest fire by implementing eco-friendly agriculture practices as well as to enhance food resilience.
Journalist Fellowship Program is a program organized by BPDPKS to provide opportunity for journalists to improve their journalistic knowledge and skill of news reporting about palm oil. The program which will be held in several batches is open for journalists from national or regional print and online media. The fellowship will be awarded to only ten journalists in each batch. ***