Over time, the palm oil has become the crop of central importance to both our daily lifestyle. It is the most widely used vegetable oil in the world and is found in any products from cosmetics to foods and beverages.
To promote palm oil-based culinary products, a food festival is held at Oil Palm Science Techno Park (OPSTP), in Medan North Sumatera (4/10/2018). The event that won't last until 7 October 2018 is hosted by Indonesian Oil Palm Oil Research Institute (IOPRI), Association of Indonesian Muslimah Entrepreneurs  (Ipemi), Indonesian Palm Oil Association (Gapki) and supported by the Indonesian Oil Palm Estate Fund (BPDPKS).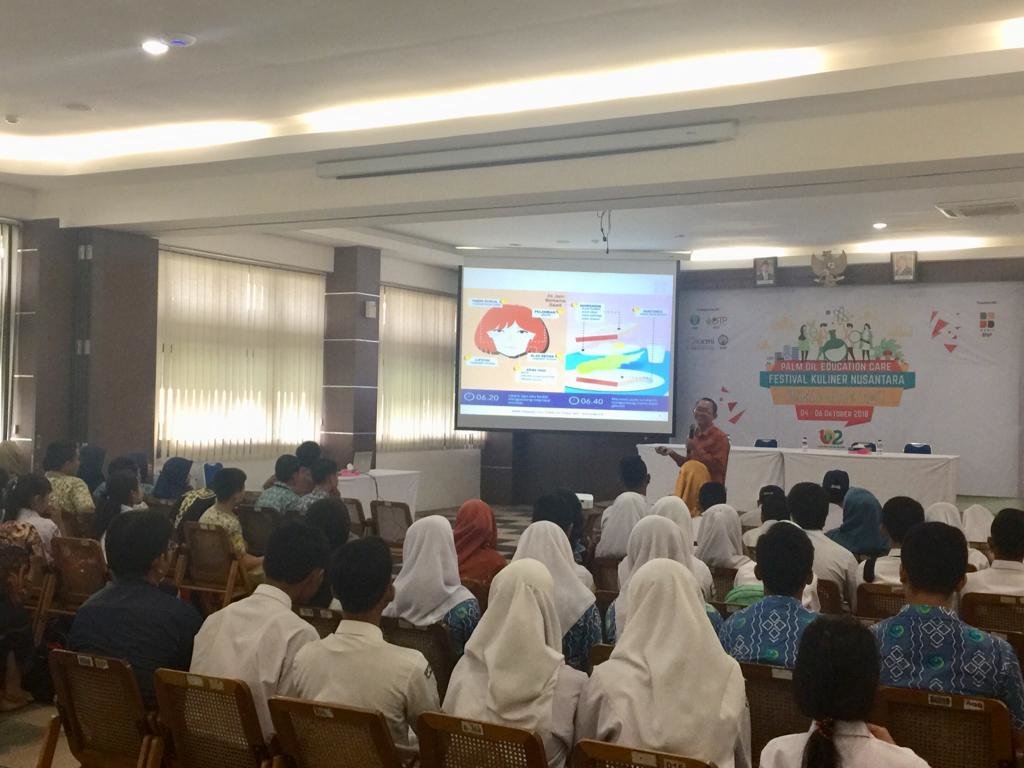 During the festival, visitors will not only enjoy the archipelago's palm oil-based culinary products but also gain information on palm oil industry. Visitors can also attend workshops on various themes such as myths and facts about palm oil, people's interaction with palm oil, and so on.
Various culinary products are specially served for visitors,  such as chocopalm, rice cake, meatballs, soto medan, chips, bread, soup, bolen, fruit brownish, etc. A part from food and beverages, visitors can also finds cosmetics and health products such as healing oil, etc. ***