DENPASAR—the Indonesia Oil Palm Plantation Fund Management Agency (BPDPKS) colaborated with Ministry of Energy and Mineral Resources (MEMR) hosted "Biodiesel Goes to Campus", a gathering to familiarize students with biodiesel, at Udayana University, Denpasar, Bali, Thursday (17/10/2019).
The "Biodiesel Visit Bali"-themed event had the presence of several speakers: careteaker of Director General of Oil and Gas of MEMR Djoko Siswanto who delivered a presentation about biodesel as eco-friendly source of fuel and Head of BPDPKS' Fund Disbursement Unit Division Fajar Wahyudi who delivered a presentation about palm oil contribution to the state revenue.
Both speakers told the participants that use of biodiesel has contributed to economic benefits such as government revenues, profits for companies, employment, and raised incomes for smallholders. Biodiesel is also an alternative to fossil fuel for alleviating world energy crises.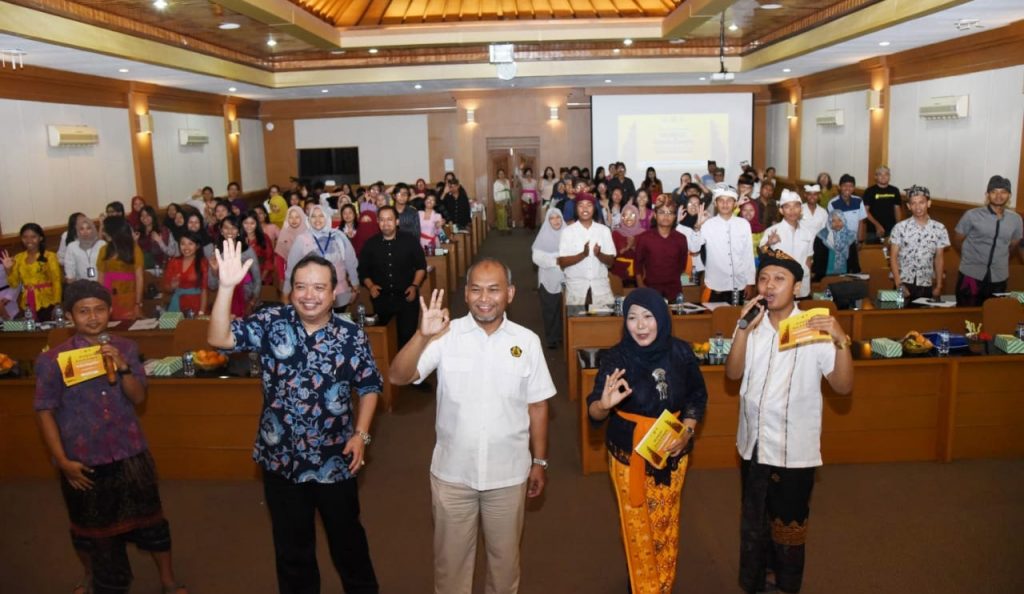 Delivering a welcome speech, Dean of Agriculture Faculty of Udayana University I Nyoman Gede Ustriyana expected that the event could enrich students' knowledge of biodiesel. They were also expected to share their knowledge with the public, especially with the millennials.
Biodiesel is a blend of fossil-based fuels with biodiesel generated from animal fat or vegetable oils such as palm oil. Currently, Indonesia is implementing mandatory use of blend of 20% by volume palm oil-based biodiesel with 80% by volume diesel fuel which is labeled B20. The government will make it mandatory for biodiesel to have a bio-content of 30% by January 2020. ***