Indonesia Continues to Ship Palm Kernel Shell to Japan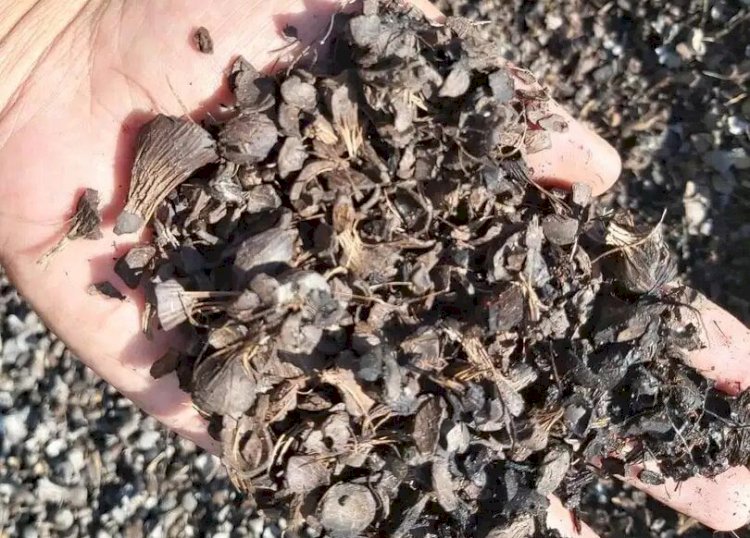 Palm Kernel Shell (Foto: olx)
JAKARTA—Indonesian government continues to support export palm oil products, including palm kernel shell (PKS) as demand from some countries continues to rise. Together with relevant stakeholders, including Foreign Ministry, and the Indonesia Oil Palm Plantation Fund Management Agency (BPDPKS), the Trade Ministry continuously intensifies its efforts to promote palm oil.
Trade Minister Agus Suparmanto said in a statement, Monday (11/5/2020), Indonesia continues export its commodities to global market amid COVID-19 pandemic, including PKS shipment to Japan. "Trade Ministry continues its effort to support export products such as palm kernel shell to Japan as the demand is relatively stable and continues to rise," Agus said.
One of the exporters is PT International Green Energy that has shipped 10 thousand MT from Tanjung Buton port in Riau on 28 April 2020. The shipment arrived at Kochi port in Japan on 8 May 2020.
Kasan, caretaker for Director General of National Export Development, added that the shipment of PKS, ordered by Japanese company Erex Co. Ltd, was part of agreement signed in January 2020. The trade agreement includes shipment of 120 thousand MT PKS per year for 15 years.
Together with relevant stakeholders, Indonesian government continuously intensifies its effort to promote palm oil products in Japan. Some promotion events had been convened in collaboration with Trade Promotion Center (ITPC) in Osaka to promote use of palm oil derivative products. Due to COVID-19 pandemic, the event was convened online.
Indonesia also participated in some international event promoting renewable energy, including International Biomass Expo 2020 in Tokyo last February. In a "Briefing and Business meeting on Indonesia Sustainable Palm Oil and Biomass"- themed seminar had the presence of several speakers including from BPDPKS who delivered presentation on strategic acts in palm oil sector.
According to Indonesian Trade Attache in Tokyo, Arief Wibisono, Japan aims to increase its renewable energy use as well as energy from biomass. Japan's Ministry of Economy, Trade and Industry (METI) data showed that by 2030, about 26 percent of the energy come from coal and 22-24 percent from renewable energy. Use of renewable energy has grown significantly by 10.3 percent of its total national energy use since 2016.
In 2019, shipment of palm oil and its derivative products from Indonesia to Japan reached US$142,8 million, has grown by 27,4 percent each year over the last five years. Export of PKS during the same period reached US$766,9 thousand, grew by 13.6 percent (YoY). ***