Govt Takes Next Steps to Save Palm Oil from EU Discrimination
THE Government of Indonesia has reiterated its standpoint on the European Union (EU) discrimination against palm oil.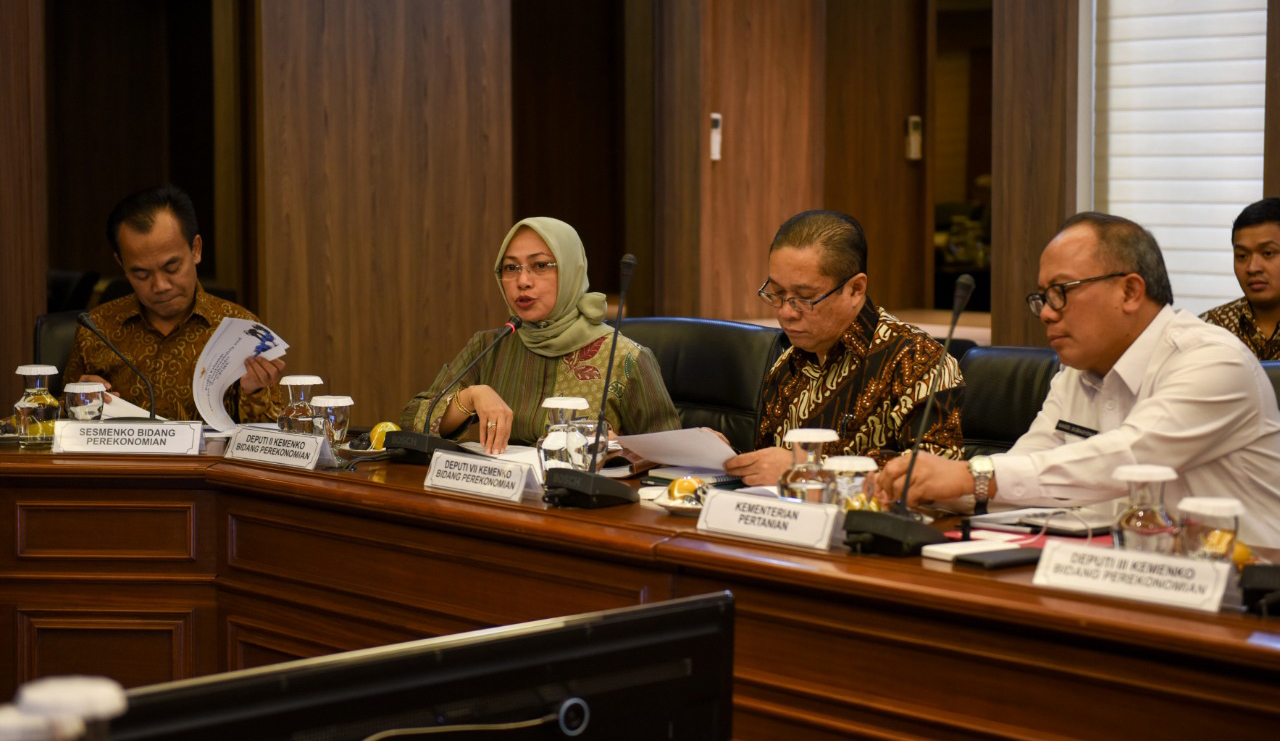 A coordination meeting was held in the Coordinating Ministry for Economic Affairs, Wednesday (19/6/2019), to discuss next steps to save palm oil industry and protect farmers form the discrimination.
The meeting was also a follow-up to the joint mission with Malaysia and Colombia to Brussels on 8-9 April 2019 to voice objection to the EU's delegated regulation. The EU has implemented Delegated Regulation/DR Article 3 and Annex to accompany Renewable Energy Directive (RED) II which mandates levels of renewable energy use within the EU.
The Delegated Regulation is a central piece in the regulatory framework to establish which biofuels should count towards the targets established in the RED II. Biofuels that are considered to have a high risk for Indirect Land-Use Change (ILUC), however, will no longer be able to count toward the EU's renewable energy goals starting in 2030.
Palm oil is associated with high land use change emissions and negative climate impacts. "This time we are reviewing our efforts undertaken to respond the discrimination against palm oil," Deputy of Coordinating Ministry for Economic Affairs of Food and Agriculture Musdhalifah Machmud said in the meeting.
Attendees at the meeting included Deputy of Coordinating Ministry for Economic Affairs of International Economic Cooperation Rizal Affandi Lukman, Director General of Plantation at the Ministry of Agriculture Kasdi Subagyono, Director General of International Trade at the Trade Ministry Oke Nurwan, Head of Trade Policy Analysis and Development Agency at the Trade Ministry Kasan, Expert Staff on Economic Diplomacy at the Ministry of Foreign Affairs Ina Hagniningtyas Krisnamurthi, President Director of the Indonesia Oil Palm Plantation Fund Management Agency (BPDPKS) Dono Boestami, as well as representative of ministries and business leaders.
Musdhalifah said the discmination against palm oil will affect poverty eradication program and discourage attempt to achieve the UN's agenda for Sustainable Development Goals (SDGs). The Government has considered more concerted efforts to voice Indonesia's concern before committees under the WTO.
Directorate General of International Trade at the Ministry of Foreign Affairs will soon appoint a proper lawyer to represent in the WTO. The government is also in the process of discussing terms of reference (TOR) of ASEAN-EU Joint Working Group and bilateral Indonesia-EU cooperation.
The Government has also set up a Project Management Office (PMO) to accommodate and draw up a plan outlining what to do respond the EU's Delegated Act and RED II. It has also been placed on agenda a series of meeting, including 18th Senior Officials Meeting (SOM) of Council of Palm Pil Producing Countries (CPOPC) on 15 Juli 2019 and 7th Ministerial Meeting CPOPC on 16 Juli 2019 in Malaysia. *** (Source: Press Release, Coordinating Ministry for Economic Affairs)