BPDPKS Collects Rp51 Trillion Palm Oil Fund in Five Years
JAKARTA—The Indonesian Oil Palm Plantations Fund Management Agency (BPDPKS) has collected Rp51 trillion in palm oil fund in 2015-2019. Around Rp47.28 trillion was collected from palm oil export levies and Rp3.7 trillion from fund management.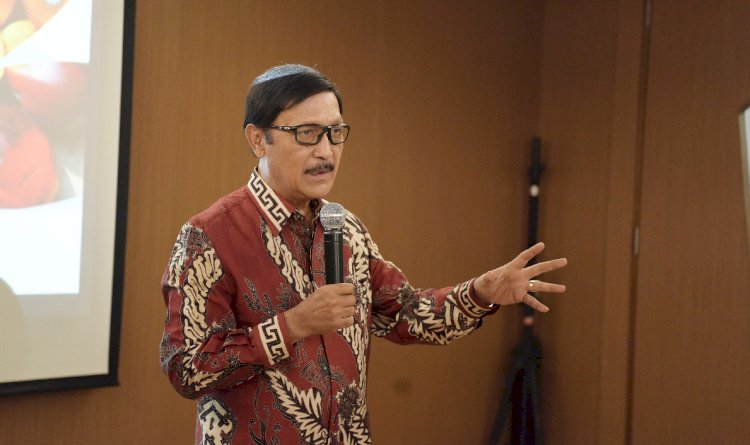 Eddy Abdurrachman, BPDPKS President Director
The collected funds have been used primarily to support palm oil development programs including oil palm trees replanting (PSR), research and development, infrastructure, promotion and partnership, human development, as well as to incentivize biodiesel.
From 2015 to 2019, the fund has collected Rp33.6 trillion in levies from palm oil export. "Our closing balance in 2019 was Rp16.59 trillion which became our opening balance for 2020," BPDPKS President Director Eddy Abdurrachman said during a hearing with The House of Representatives Commission XI in Jakarta, Wednesday (15/7/2020).
BPDPKS has disbursed Rp2.7 trillion of the Rp33.6 trillion to support PSR program, Rp284.4 billion for research and development, and Rp1.73 billion for infrastructure. Also, BPDPKS has disbursed Rp208.561 billion of the proceeds to support promotion and partnership, Rp140.674 billion for human development, as well as Rp30.2 trillion for biodiesel incentives.
Speaking at the hearing, members of the commission put a lot of hope in BPDPKS to make sure that the funds are used for legitimate purposes. They expected BPDPKS to enhance acceptance of funds disbursement, to improve the quality of funds disbursement, as well as to increase transparency of oil palm replanting program.
Some member of the commission expected BPDPKS to focus the biodiesel mandatory program for improvement of the living standards of the people. Mukhamad Misbakhun, member of Commission-XI said that biodiesel mandatory program is a grand concept which serves to deliver a positive contribution to the country.
He suggested BPDPKS to make a significant investment to build new biofuel refineries. "Why not try to make investment to build refineries. I'm not suggesting refineries for B30, B100 but we build biofuel refineries right away. It seems feasible not to mention good for the environment," he said.
Eddy laid stressed on the cooperation between BPDPKS with other institutions in efforts to deliver better services. He said that the fund will always maintain good relationship with the House of Representatives and all parties related to BPDPKS programs. Also, he informed that BPDPKS has updated its financial report as recommended by the Supreme Audit Agency (BPK) in the case of compliance on fund disbursement for oil palm replanting program in 2016 to 2019.
"We work together with the House of Representatives earnestly and we expect their support as well as keep coordinating with BPK in efforts to improve our performance," Eddy said. ***