Trade Minister Enggartiasto Lukita asked Europe to acknowledge the benefits of palm oil and its contribution to the United Nation Sustainable Development Goals (UN SDGs). He also called for more cooperation to face issues related to palm oil.
Enggartiasto's statement came at the European Palm Oil Conference (EPOC) 2018 in Madrid, Spain (4/10/2018), as he delivered keynote address. Enggartiasto told European community that palm oil is very important product for Indonesia. "It generates more than 4.5 million jobs, provides livelihoods for more than 21 million people and has helped more than 10 million people out of poverty," he said.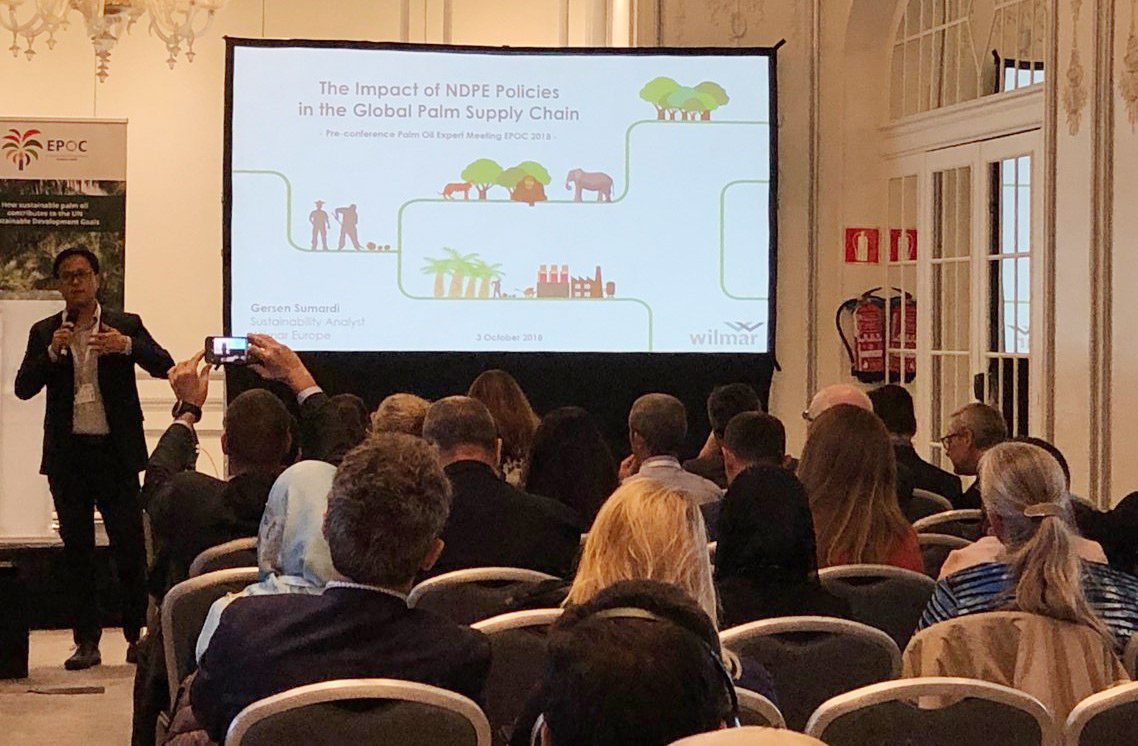 EPOC 2018, which was organized by the EU Palm Oil Alliance (EPOA), had the presence of several speakers, included from Indonesia. Indonesian speakers at the conference were Ambassador of the Republic of Indonesia to Germany Arif Havas Oegroseno and Head of District Musi Banyuasin, South Sumatera Dodi Reza Alex who is also Chairman of Sustainable Districts Platform (Lingkar Temu Kabupaten Lestari), and Sustainability Analyst at Wilmar Europe Gersen Sumardi. Attendees at the conference included officials from the Indonesian Oil Palm Estate Fund (BPDPKS).
Dodi laid particular stress that Indonesian palm oil is environmentally friendly product. Oil palm plantations in Indonesia have been strictly controlled through sustainable practices and the consumption of palm oil has also been proven to be healthy.
He also told his success story in building cooperation with the central government and all stakeholders to increase oil palm plantation productivity in order to improve people's living standard. He said, the negative campaign against palm oil had an adverse effect on social welfare in rural areas because it contributed to palm oil price decrease in global market.
"We are now under attack by negative campaign, saying that palm oil or crude palm oil (CPO) from Asia is not environmentally friendly which is actually untrue. The black campaign had an adverse effect on palm oil price decrease in global market. District of Musi Banyuasin, which is one of major palm oil producers in Indonesia, has been affected by the campaign as well," Dodi said.  ***